Back to all posts
Posted on
October 2022 - Positive Mindset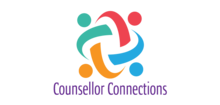 My name is Mimi Greengrass and I have been the Student Advocacy Counsellor at Art Smith Aviation Academy since 2018. I have a B.Sc in Psychology and a BA in Child and Youth Care. I have been working in this field since 1999, working in various settings, but have realized that the school is where I love to be. During my down time, I love spending time with my family and my pets. I love to play board games and read with a nice cup of peppermint tea.  
This month we are focusing on fostering a positive mindset which will help us reduce stress and anxiety.  At Art Smith we are teaching students about the magical word YET using this story: The Magical Yet.
Here are some activities you may want to do with your children at home that compliment what we are doing at school this month: 
Love movies? Pop some popcorn and make it a family movie night with Wonder! This movie can be accessed on Netflix, ITunes, or Hulu. The main character Auggie cannot hide what makes him different on the outside, and he uses his positive mindset to find the inner strength he needs to change people's perspectives on what it means to be yourself. 
If you have older readers in your home, The movie Wonder was adapted from the chapter book Wonder by R.J. Palacio. Wonder has also been transformed into a picture book for younger readers. Here is a link to the read aloud of the picture book version:  WE'RE ALL WONDERS by R. J. Palacio - Children's Book Read Aloud
Finding it hard to start your day now that we're back to the school routine? How about making a DIY Positive Mindset jar. Decorate a jar and use the link below to access printable daily positive mindset affirmations. Cut out the ones you like and add them to your jar. Choose one every morning and let it be your family's mantra for the day. Make a Positive Mindset Jar
Did you know that yoga helps manage anxiety, improves emotional regulation, boosts self- esteem and increases mindfulness, among other positive benefits? Start encouraging yoga in your home when children are young and see all the benefits yourself. Try some positive thinking yoga using this link, or any of the other great yoga videos for children on YouTube: Kids Yoga for Positive Thinking.
How do you support your children in changing their language to create a more positive mindset? Print this Positive Mindset Poster! Have your children put it up in their bedroom, locker, or anywhere they may need a little reminder: Positive Mindset Poster.
For more great resources, check out the Positive Mindset page on the NLPS website.
If you would like to discuss how you can further foster a positive mindset in your child, or for any counseling needs, please feel free to reach out to Mrs. Greengrass by contacting the school at 780-594-1404, or by email at mimi.greengrass@nlsd.ab.ca